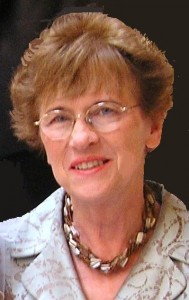 I was born and raised in Utica, a city in central New York. I attended Holy Trinity Elementary School and Utica Free Academy High School.
As a child, I loved to read and write. I constantly had a book in my hand, wherever I went. I liked to read biographies of famous people and Trixie  Belden books as well as many other kinds of fiction. My favorite place to spend a Saturday was at the Utica Public Library. Often, I would read into the night with a flashlight under my pillow when I should have been sleeping. I was mighty tired some of those mornings when I had to get up for school.
I wrote three page chapters of, The Adventures of Rosemary, in a ten-cent notebook when I was about eight years old. In grade school, I wrote soap operas during class and exchanged them with a seat pal to read and, we weren't caught either; there were too many kids, 54, in our class. My seat pal  wrote soaps, too. In a class prophecy in eighth grade, it was said that I would become a writer for Life magazine when I grew up. Whew! Like that ever happened!
I met and married John L. Stacy III after high school and was a bank teller for a few years. We first lived in Utica, New York, but then settled down in a big 200-year-old farmhouse in a quiet town, Sauquoit, New York, where I now live. I have four acres of land and beautiful scenery that changes with the seasons.
When the little Stacys, eight to be exact, came along,  I became a stay-at-home mom. But I couldn't just stay home. I was president of Mother's of Twins Club, vice-president of Lourdes PTG, and made and sold quilts. I also read a lot and did some writing. I sold two articles to a religious magazine, St. Gerard Bulletin.
When the last Stacy child entered school, I volunteered to teach a pre-school class at Sauquoit Elementary School and found out I loved teaching. Therefore, I started taking courses at MVCC a local college where I earned an Associate's Degree in Early Childhood Education. A Bachelor's Degree from Empire College followed along with a Master's in Reading and Elementary Ed. from Cortland College.
My first teaching job was at Sacred Heart School in Pre-K. Then I taught Pre-K for seven years at St. Paul's, as well as Kindergarten, First Grade, and Multi-age, at St. Peter's School for several years. I received five mini-grants from the Utica Teacher's Center for innovative projects. I was in the book, Who's Who Among America's Teachers 2004-2005.
I retired in 2007 and spend my time reading, writing, doing the Town of Paris Historical Society newsletter, gardening, and enjoying my 22 grandchildren with  more to come I'm sure! I'm just Loving Life these days! I also do presentations on my books at schools and various other places.
My favorite foods are: pizza, steak, and chocolate. Besides writing, my hobbies include: reading, photography,  crocheting, knitting, quilting, drawing, Facebook, website building, and doing Sudoku. My newest interest is Genealogy. I am also Vice-President of the Town of Paris Historical Society, a member of the Oneida County Historical Society, and St. John the Evangelist Church.